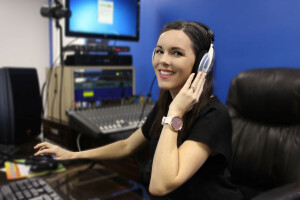 Amanda Villemarette
Station Manager
E-Mail: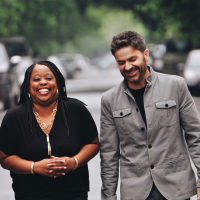 The Brant Hansen Show & Producer Sherri
Morning Show 5AM-10AM
E-Mail:

Brant is a husband and dad. He's won multiple awards for his radio skills and is also an "Aspie" - diagnosed with Asperger's Syndrome as an adult. And he's happy about it. Brant works full-time for CURE International, a network of hospitals serving the poor around the world.
Sherri is a well accomplished comedienne, former youth pastor and currently is a producer/co-host for the nationally syndicated Brant Hansen Show.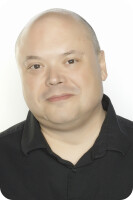 Doug is a Christ-follower, husband, and dad of 4. He likes saying things on the radio that build people up and remind us of God's grace, which really is AMAZING.
Lisa Barry
Monday-Fridays from 3PM-8PM
E-Mail:

I sure love spending time with you during your work-day. Even though I'm in the studio, I always imagine that you and I are sitting at a coffee shop just talking about life. You know. Things like family, kids, priorities, email, faith, and the stresses and joys of life. I'm married to a great guy and we have three daughters; I also love shopping, garage saling and learning new things. Connect with me on Facebook, if we're not already, so you and I can an be an encouragment to one another.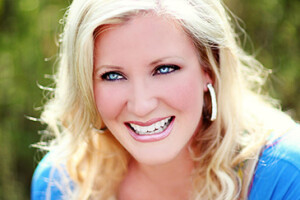 Taylor Morgan
Saturdays from 6AM-10AM
E-Mail:

Taylor's spin into radio began with Country Music in Texas, and then on to Binghamton, New York. Being young and adventurous, she "knew" there was no place to go for the real Country vibe but Nashville, Tennessee. Eventually, Taylor's deep family roots landed her in Tri Cities Tennessee doing Top 40 Morning Radio for 12 years before going onto Christian Radio where she says she intends to stay. Taylor truly rejoices in the success and happiness of others while also sharing compassion and understanding as she spreads positivity and hope to others dealing with harsher life situations.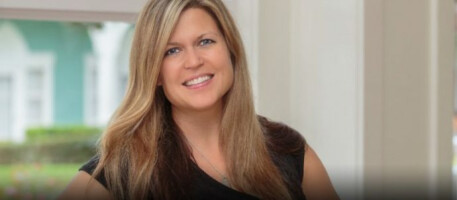 Theresa Ross is a two-time Echo Award winner, including Personality of the Year. This girl loves Jesus, her hubby, her kids, life in general and Reese's peanut butter cups!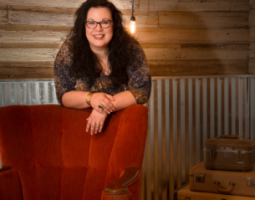 Denise Harper
Saturdays from 3PM- 8PM
E-Mail:

Wife, mother of 2, and grandmother Denise enjoys sharing her passion for the Word of God on air since 1991.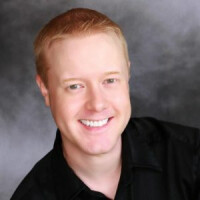 Dave Moore
Weekdays from 8PM-1AM
E-Mail:

Dave's been doing this radio thing for well over 20 years; he even got saved at a Christian radio station!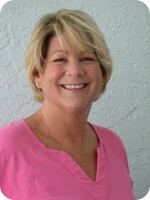 Melissa is a wife and mom of 3. Melissa is an abuse survivor and wants to connect and encourage you in your journey, and invites you to join her on Facebook at On-Air with Melissa Stover - stop in and say hi!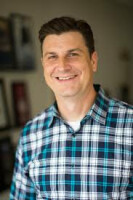 Eric Allen
Sundays from 10AM to 3PM
E-Mail:

As a Christian teenager, Eric discovered Christian music and knew he wanted to combine his love of radio with music that is truly life-changing. This husband and father of two considers it a privilege to share life and this great music with you on the radio.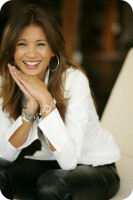 Brenda Price
Sundays from 3 PM-8 PM
E-Mail:

Brenda is so honored to open the mic and share the love of Jesus with you! Over her 15 years in radio she has worked in secular and Christian radio all over the country. Brenda's walk with Jesus began when she hit rock bottom after years of living on the wild side. She is proud to share her story of how Jesus saved her from a destructive path and transformed her entire life 9 years ago! Because of His mercy, grace, and love, you hear her over the airwaves today. ALL GLORY IS HIS!!